19/08/18 20:36
Well the puppies are seven weeks and getting very boisterous! Its been bitterly cold here with hail and the threat of snow but nothing to brag about. The puppies have an outside run but access to inside to keep warm. However they were feeling it yesterday and built this puppy pile to keep warm.
If you have a puppy ordered from this litter I will be in contact over the next few days to finalise arrangements for your new puppy.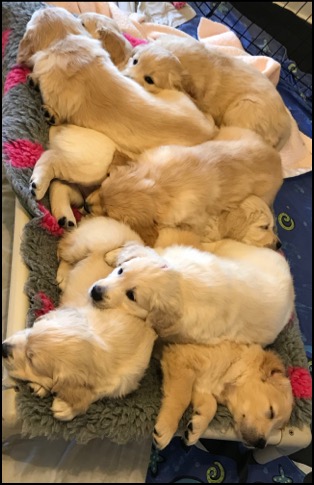 11/08/18 20:29
All the puppies were vaccinated yesterday and given a clean bill of health. Microchips in with little complaining considering the size of the needle!
As there a two show puppies coming from this litter I will not know final allocations of puppies until 8 weeks and of course allocations also depend largely on temperaments too!. However, the puppies were stacked on the table today and photos taken. To those getting puppies if you have preference please feel free to email me your top two or three choices. Please also note due to the flash colour is not really accurate.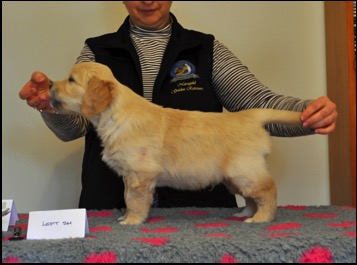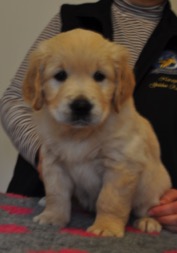 Left Shoulder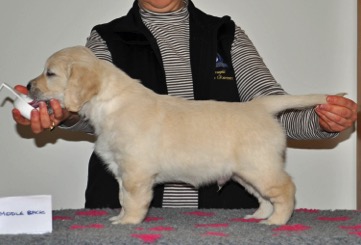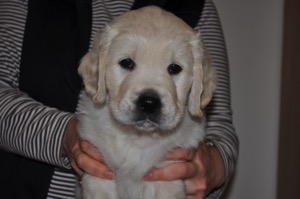 Middle of Back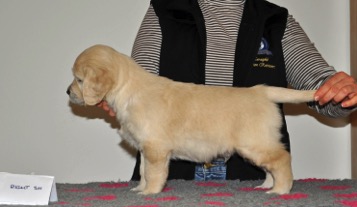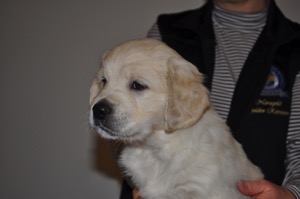 Right Shoulder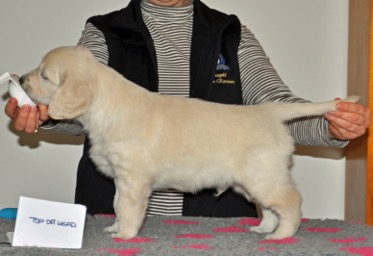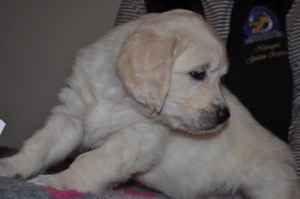 Top of Head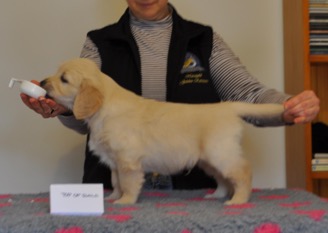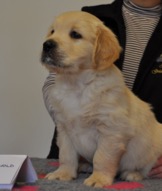 Top of Sholder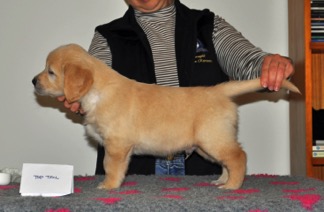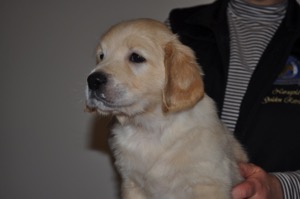 Top of Tail
and the girls:
Daisy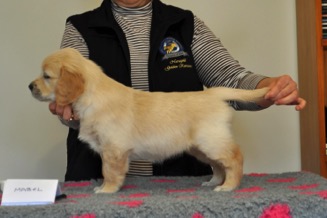 Mabel
05/08/18 17:42
Mary's puppies continue to develop well, eating three meals a day and only getting the odd drink now from mum.
They graduated today to the larger inside pen. Its next to the veranda so when we have a sunny day they can enjoy a run outside. They also go their first try on an elevated bed. However, they are still getting the hang of this with most sleeping under it!
Another milestone at the end of next week will be vaccinations and time for visits for the locals :).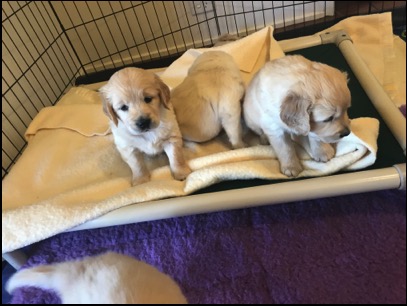 Trying out the new bed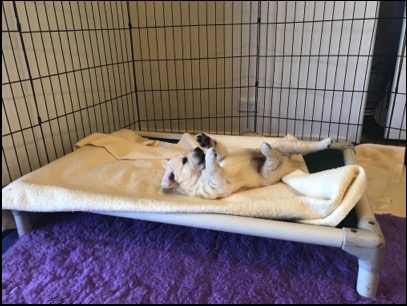 There is always the clown in the team!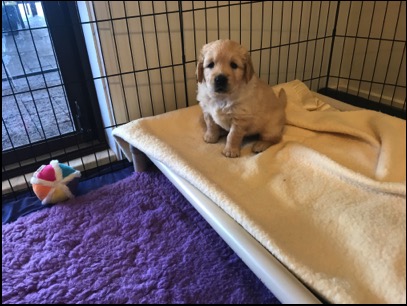 Some just manage to look cute...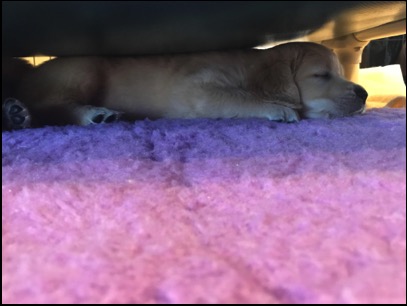 And a few decided to sleep underneath!