Puppies Week Five, graduating to a larger run!
05/08/18 17:42
Mary's puppies continue to develop well, eating three meals a day and only getting the odd drink now from mum.
They graduated today to the larger inside pen. Its next to the veranda so when we have a sunny day they can enjoy a run outside. They also go their first try on an elevated bed. However, they are still getting the hang of this with most sleeping under it!
Another milestone at the end of next week will be vaccinations and time for visits for the locals :).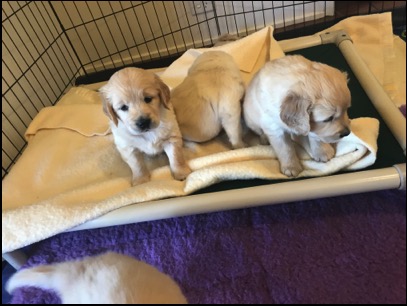 Trying out the new bed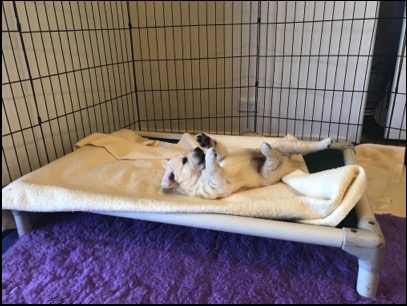 There is always the clown in the team!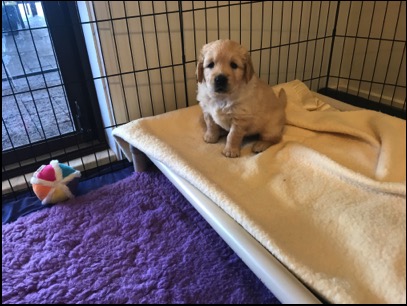 Some just manage to look cute...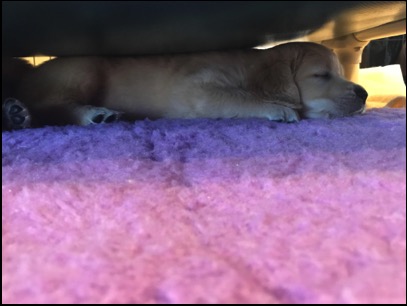 And a few decided to sleep underneath!